We are the Oneto Family: Ben, Beth and Tyler. Since before we got married, we always knew we wanted to be parents, but when CF is a part of your life, tough questions have to be asked and difficult conversations need to be had. Being that Ben is the one who has CF in our family, we always knew the journey to parenthood was not going to be easy due to the fertility issues in CF males.  We researched and explored all options from artificial insemination with donor sperm, to IVF, to adoption. Obviously they all have their pros and cons. Let's be honest, all options are financially taxing and unfortunately don't have guaranteed outcomes. The first option we decided to explore was artificial insemination with donor sperm. After 6 failed rounds of IUI insemination and the emotions that went with each, we had to ask ourselves, what did we really want; did we want to experience the joys of pregnancy or the beauty of parenthood?  We chose the latter. We started to explore different options inside and outside the state of California where we live and decided to adopt outside of the state due to the lack of protection laws for the adoptive parents in California.
We signed with an adoption agency in Columbus, Ohio in May of 2009.  We disclosed all of Ben's health issues and were terrified, to be honest, that we would be precluded because of them.  The agency, Adoption by Gentle Care, was beyond amazing and assured us that since one parent was healthy, we would not be turned away.  They showed compassion and understanding that no one person is perfectly healthy and that none of us know what our future holds medically.  As a couple who has been through so much together medically and emotionally, hearing those words were so comforting and we knew we found the right agency.  We completed all the necessary paperwork, home-study and interviews. When asked what our preference was in terms of gender and race, we told the agency that we were open to all.  The only things we checked no to were things we would have been able to prevent if we could birth a child (drug and alcohol use). No one can look into a crystal ball and predict if a child will be born with a rare disease or syndrome that may show up later.  In our eyes, love is love and all we wanted was to give a child just that, love. We were officially listed on August 17, 2009 and on September 1, 2009, we received a call that a baby boy was born and his birth mother wanted us to be his parents.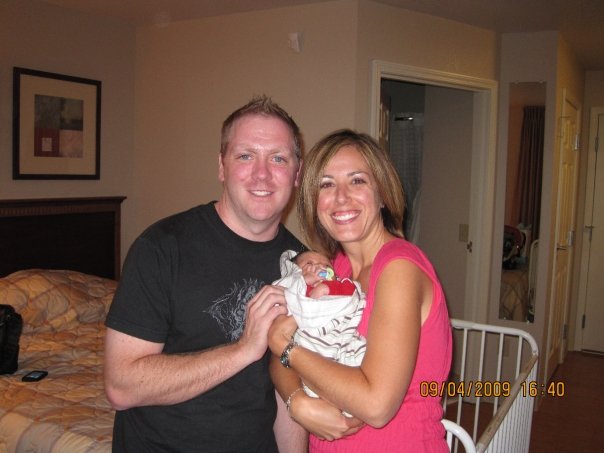 From the moment our son's birth mother handed him to us, we knew that he was our purpose in this world. When our family looks at him, they don't see him as our "adoptive" son because he is a different race.  They see him for what he is, our son. We are not going to pretend like the outside world is just as kind, because it is not. However, we have always told Tyler from the moment we held him that he may not have grown in Mommy's belly, but he grew in both of our hearts, and that we got to CHOOSE him as our one and only love.
We have always been open and honest with Tyler about Ben's health.  Being that Ben is 14 years post-transplant, we are always on edge about what the next medical challenge will be as a result of being so far out from his transplant date. The two biggest side effects of the medications he has been on for so long are recurring skin cancer and anxiety/depression/PTSD. Tyler is very aware of when Ben is showing signs of having an anxiety attack and is great at helping to calm him down.  He is also very cognizant of Beth's emotions when life gets overwhelming and is always there with a hug and reminders of how important our family is. From the moment we looked into Tyler's eyes, we saw an old soul, a soul that would save us both. He is the reason Ben continues to put up a fight to survive and the one who will take care of Beth when Ben can't anymore.
CF is a part of our family, but we have not let it define it.  Every morning we wake up with a grateful heart and try to live each day like it is our last.  Not because Ben has CF, but because NONE of us know how long we have on this earth. Becoming parents by adoption is by far our greatest achievement and we are so grateful for Tyler and the love he brings to our lives.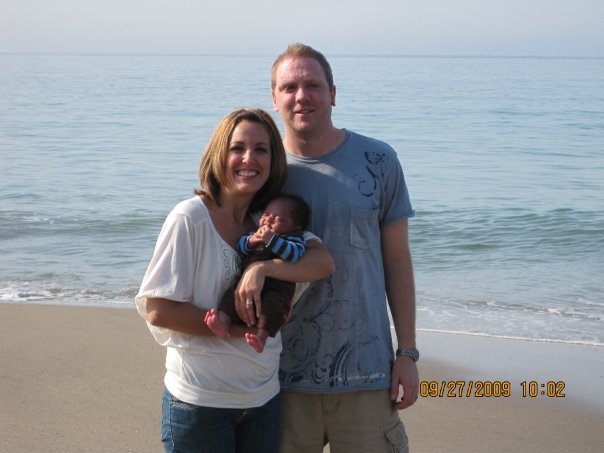 Photos Courtesy Beth Oneto