John and I met in 1990. Yes, 1990, in Ms. Hairston's kindergarten class. After one year of school together, I switched schools and we wound up in different grades. I remember seeing John around town, but we never spoke again until after college in a NYC bar where he came over to talk to me. His friend remembered me and (re)introduced us. A couple months later, he and I reconnected again (due to lots of planning and plotting on his end), and got married just two years and 2 months later.
When I was born in 1985, it was unlikely someone with CF would live long enough to have children of their own. It was unlikely for them to see their 10th birthday. But I can remember always wanting and knowing I would have a child at some point. And when I met John, that feeling only became stronger. We knew we wanted to have a family. We even started talking about having kids after a few months of dating in August of 2013. Though, I stayed mum that I knew what the name of my first daughter would be, or how I thought we would get to that point. I was confident we would figure out how to have a family and was even hopeful I could carry our child, or children one day.
As I began discussions with my care team, I was on a medical trial for Orkambi and was doing exceptionally well. In order to carry a pregnancy though, I would have to discontinue the study. With my health on the up and up, we decided to eliminate the risk of pregnancy to my body, continue with the drug study and go the surrogacy route.
We froze our embryos in hopes of finding a surrogate as soon as possible. We enlisted a family building agency, made a profile and matched with 3 surrogates before finding the one that was approved by our fertility clinic. We transferred two embryos in October 2015 which ended in miscarriage. We planned to try again as soon as we medically could. I began more fertility treatments alongside my surrogate, and planned on a transfer for April 2016. We had success, which culminated with the birth of our daughter August, in December 2016!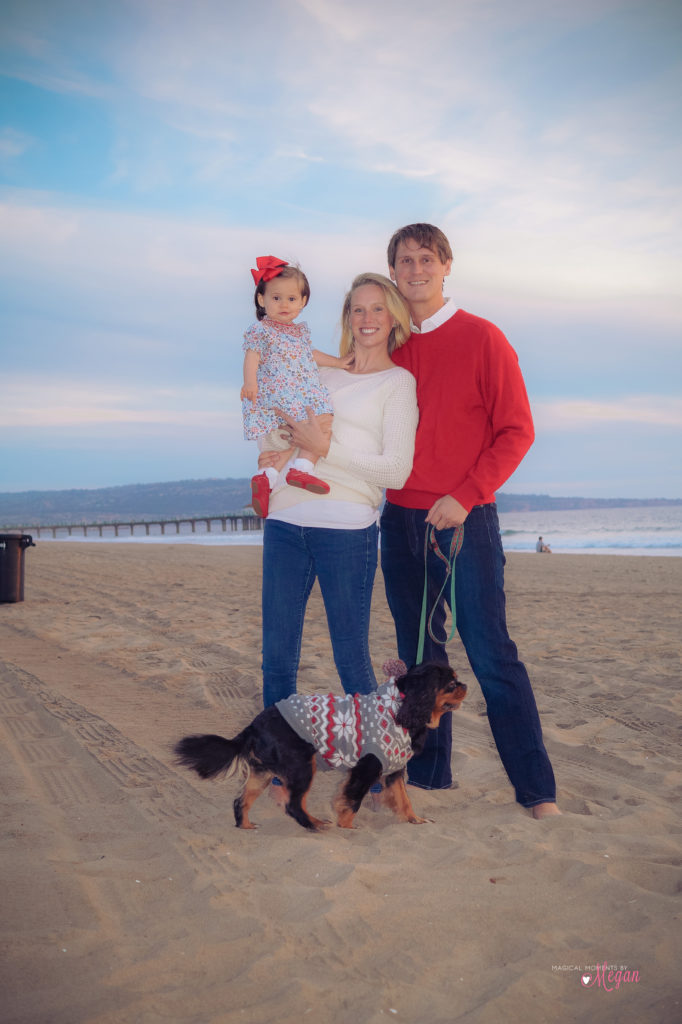 Emotionally, it was hard to watch all my friends get pregnant so easily, some even by accident. I have always wanted to be pregnant. I had a vision of how beautiful pregnancy can be – but as it turns out that is not always the case, especially for CF patients, and as healthy friends complained to me about their struggles and discomfort during pregnancy I became more and more grateful that surrogacy was an option for us.
Of all the family building options, surrogacy is definitely the most costly. Insurance typically does not cover fertility treatments and testing, or a surrogate fee. We had the help of our families to assist us, but two rounds of IVF, testing, monitoring, and numerous doctor appointments on doctor appointments, you can only imagine the end cost.
My friends and family all know how we conceived our child and I know that they all fully support our decision to go the surrogacy route. There are times though, when meeting new moms, they all assume you carried your child and ask things like how your pregnancy was, delivery, cravings, appointments, breastfeeding etc. I was lucky to find a group of mom friends who fully support my journey and who never made me feel inadequate.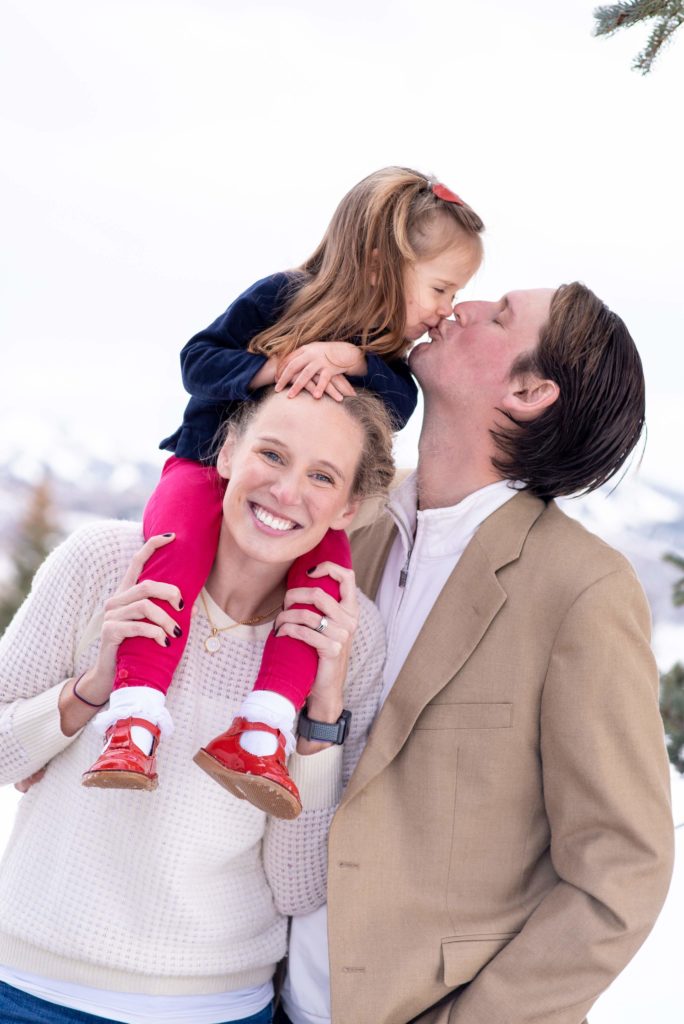 Because of the new drugs on the market for CF patients these days, I have been able to avoid the hospital for about 10 years now. I do IV meds at home about every 18 months, and plan for extra childcare help when needed. Our daughter is now two years old, and hasn't seen me do IV medications since she was an infant. The next time I have to do them, she will likely have lots of questions and we plan on explaining to her the whowhatwherewhenwhy Mommy has to do special medicine. August watches me do my vest, nebs, and take all my pills. She takes her vitamin when I take my pills every morning. We talk about staying healthy and about foods that keep us healthy and strong! I usually do a full treatment when she naps or is at school. I have to manage most days down to the minute so that I can fit everything in between appointments, treatments, activities or play dates, drop offs or pick ups, family time, date night, social life, you name it. There are days that I also need to call my mom, a nanny, or a friend to come over because I get that ever too familiar feeling I am getting sick and need a day to just sleep.
Today, my husband and I are trying for baby number two with the help of the same wonderful surrogate. As August gets older, we are preparing a scrap book for her to explain her story when the time comes. Surrogacy is a long, expensive process. We are taking our time and hoping for the best. I still have hopes, like my 10 year old self, and as my health has improved even more, that I can carry a pregnancy should we decide to have a third child. **Fingers crossed!**