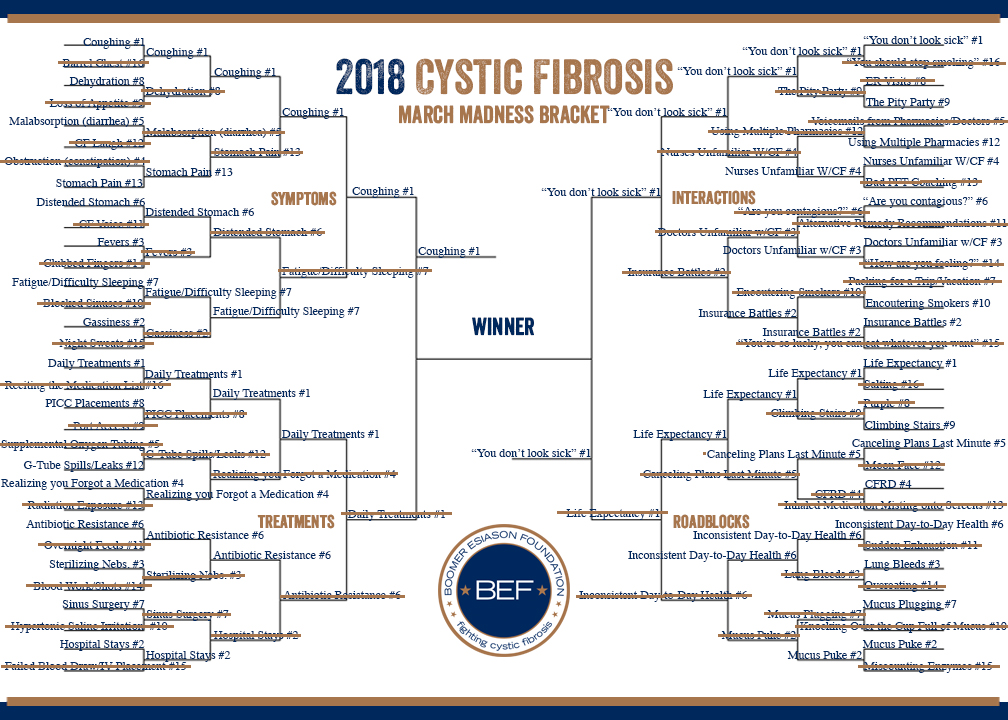 THE MOMENT EVERYONE HAS BEEN WAITING FOR!! IT'S THE FINALS
Here are the results from Cystic Fibrosis Four.
#1 Coughing 57.1% – #1 Daily Treatments 42.9%
#1 Life Expectancy 49% – #1 "You Don't Look Sick" 51%
It's amazing how close the games were this past round – especially Life Expectancy vs. "You Don't Look Sick" which saw an 8 vote spread.
I'm not going to offer too much analysis here – I just want to get right to the voting. Be sure to check out the Breathe In podcast this weekend where Lea, Tiffany and I will breakdown the tournament results! We will release it Friday evening!
Voting is below and over on the @SaltyCysters Instagram!