Last week I celebrated one year free of IV antibiotics. Darcy and I took a stroll down main street in Woodstock, Vermont and grabbed coffee at one of our favorite cafés in the area. It's a milestone that we always love to celebrate because memories of just the opposite still plague our thoughts.
In the last decade plus, I have only been able to go a full 365 days without using IV antibiotics twice and it's largely because of our miracle drug. This post isn't about me, though. It's about our amazing population. It's about so many people across the CF community celebrating that same anniversary or something similar.
Folks shared their thoughts over on Instagram and Facebook, too.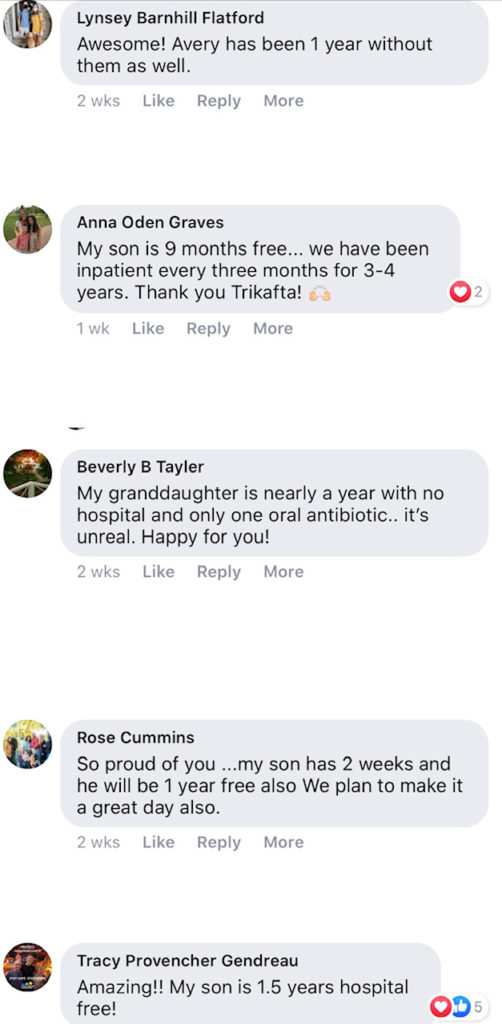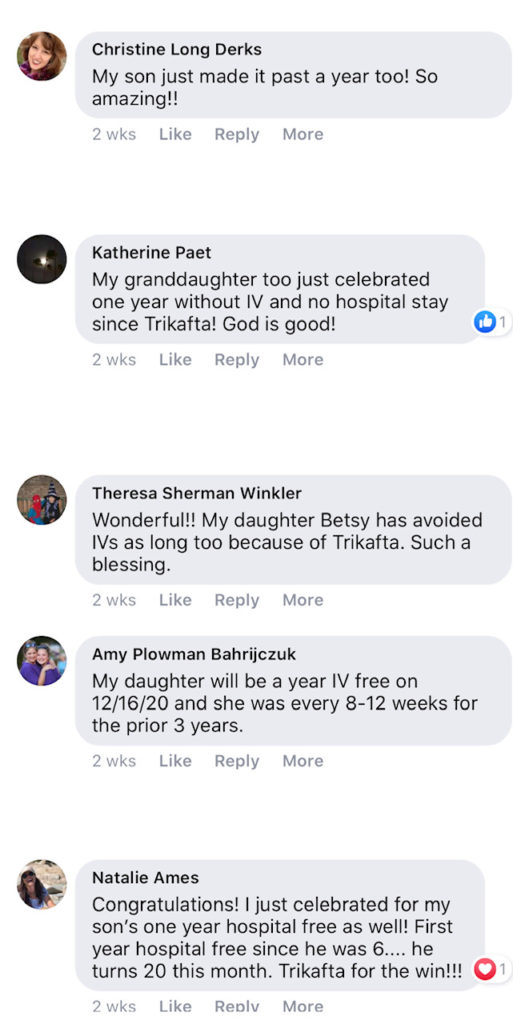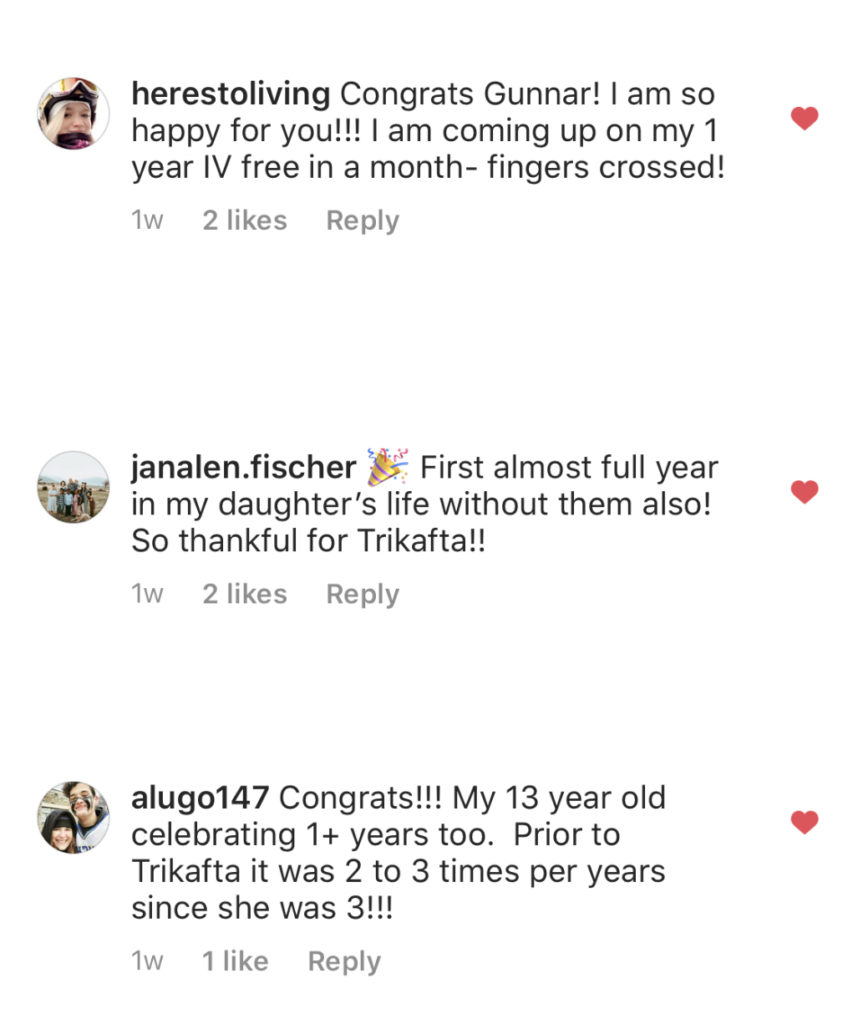 Of course one of my CF besties also celebrated her huge milestone when the UK finally approved Kaftrio.
Let's keep the good news rolling for years to come! We still have work to do for our friends who are post transplant, in that final 10% of patients without access to modulator therapy, folks who are not able to take modulators for any other reason and all of our adults who have advanced disease. For that reason, make sure you REGISTER FOR NACFC 2020 and make your VOICE HEARD since patients and family members can FINALLY access the event.
I'm going to leave all of you with Emily's Entourage's latest call to action as a little motivation: