Cystic Fibrosis March Madness is back! Join the fun and help vote your favorite "team" to glory. This year we are searching for The Most SMH thing someone has said to you about your CF!
We have broken the teams into four regions – QUESTIONS, RECOMMENDATIONS, STATEMENTS, and THINGS SAID TO PARENTS, PARTNERS AND FRIENDS.
We did our best to seed the teams according to how many times they (or something similar) was submitted. A huge THANK YOU to everyone who participated in the nomination process, we had too many to go through!
Here's a look at the bracket and voting instructions (below)!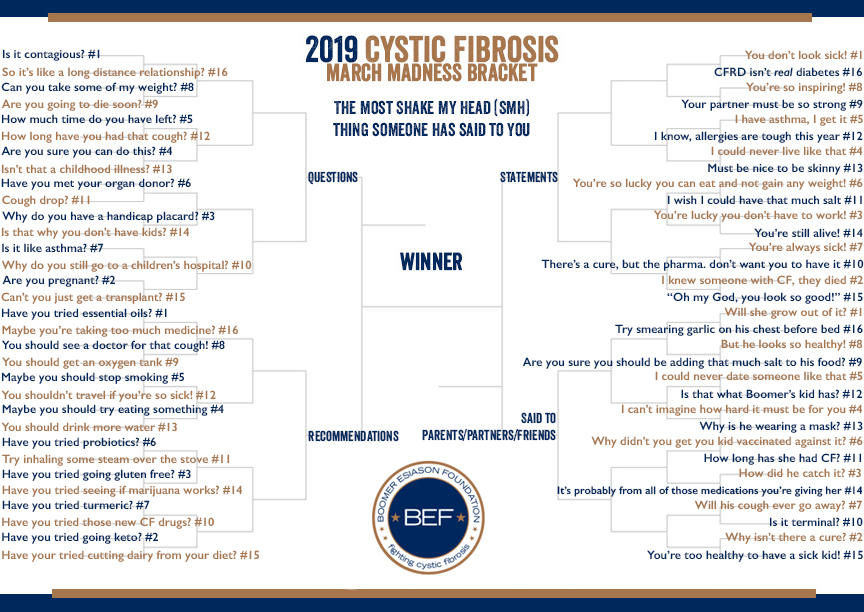 Voting takes place in THREE different places. Below on the Google Form (remember to hit submit at the bottom after you've made your choices!) and over on the @SaltyCysters and @Breathe_in_pod Instagram pages.