Believe it or not, I do have a life outside cystic fibrosis!
I have a passion for American military, financial and political history. I actually started off my college studies on a political science path. The more you know!
To that end, I've always felt that my formal education in American history, and the lessons taught covering some of our greatest leaders, thinkers and innovators, was lacking in context. Sure I spent a lot of time learning about the big picture of American culture, but I've never really seen it outside family trips when I was small and unable to appreciate the intricacies of America.
When I picked up reading for pleasure as a hobby a few years back, it seemed like I unlocked a new world of education that I had previously left untapped. I have few regrets from childhood, and failing to read more than I did is one of them.
Close to a year ago I read Killer Angels after a recommendation from a buddy and felt so moved by the dramatized version of the days at Gettysburg that I decided I needed to SEE the battlefield and learn more about it. Since then I've studied more and more of the Civil War to learn about our nation's darkest hour and to provide context to what I already know.
I have always been fascinated with some of the greatest leaders who have lived and died for America, and Killer Angels played right into that feeling.
Like my recent fascination with the Civil War, I have been trying to learn more and more about the First World War. Looking back to my schooling, it always seemed like we breezed over the Great War. Sure we learned about the assassination of the Archduke, the spider web of treaties, Wilson's Fourteen Points and the like, but I don't ever recall learning about the power struggles inside the Wilson Administration contemplating the war, America's financial backing of the allied war effort and General Pershing's remarkable mobilization of the American military to tip the balance of the war.
So, in my studies of the topic, I came across The Unknowns: The Untold Story of America's Unknown Soldier and WWI's Most Decorated Heroes Who Brought Him Home earlier this summer. When I closed the book, I was left with burning desire to SEE the Tomb of the Unknown. The emotion was comparable to how I felt after reading Killer Angels; I knew I had to do something about it.
I got my ass in gear and planned a road trip. I discussed the plan with my girlfriend, Darcy, and while I don't think a road trip through American military history was her idea of a grand summer vacation, she was a good sport and took over the responsibilities for planning most of it, after I told her where I wanted to go – which ended up including an unplanned punk rock concert.
https://www.instagram.com/p/Bm7Eu44gEUN/?hl=en&taken-by=esiason17g
We decided we'd spend 2 days in Gettysburg, a day in Sharpsburg, Maryland (the site of the battle of Antietam) and then finally, 2 nights in D.C., culminating with a day trip across the river to Arlington National Cemetery, to visit my great aunt and uncle's final resting place and the Tomb of the Unknown Soldier.
The only condition she gave me for the entire tip was that she wanted to do a Victorian Photo…. So here we are…
https://www.instagram.com/p/Bm_QdQ9ApDv/?hl=en&taken-by=esiason17g
I've decided that my name in 1863 would have been Thaddeus Esiason.
Gettysburg was breathtaking. I knew the landscape would be vast, but I didn't think it would be nearly as HUGE as it turned out to be. Two days was hardly enough. In fact we ran into a Vietnam War Vet who was doing a three day solo tour of the battlefield. He was doing it the right way… really taking in every individual part of the battle, piece by piece, day by day (the battle was fought over three days). We had a tremendous conversation with him on top of the State of Pennsylvania Monument, where we found Darcy's great great great grandfather's name on the memorial, which, in my opinion, was icing on the cake.
The day before, though, we did the Gettysburg museum, Morgan Freeman narrated film and cyclorama. Someone has put a TON of money into the museum on the grounds, which has made it a really terrific venue. After the museum we did a Segway tour of the battlefield, which was entirely Darcy's idea. I have to admit, I don't think I ever thought I'd be one of those people you see doing a Segway tour, but alas, there I was.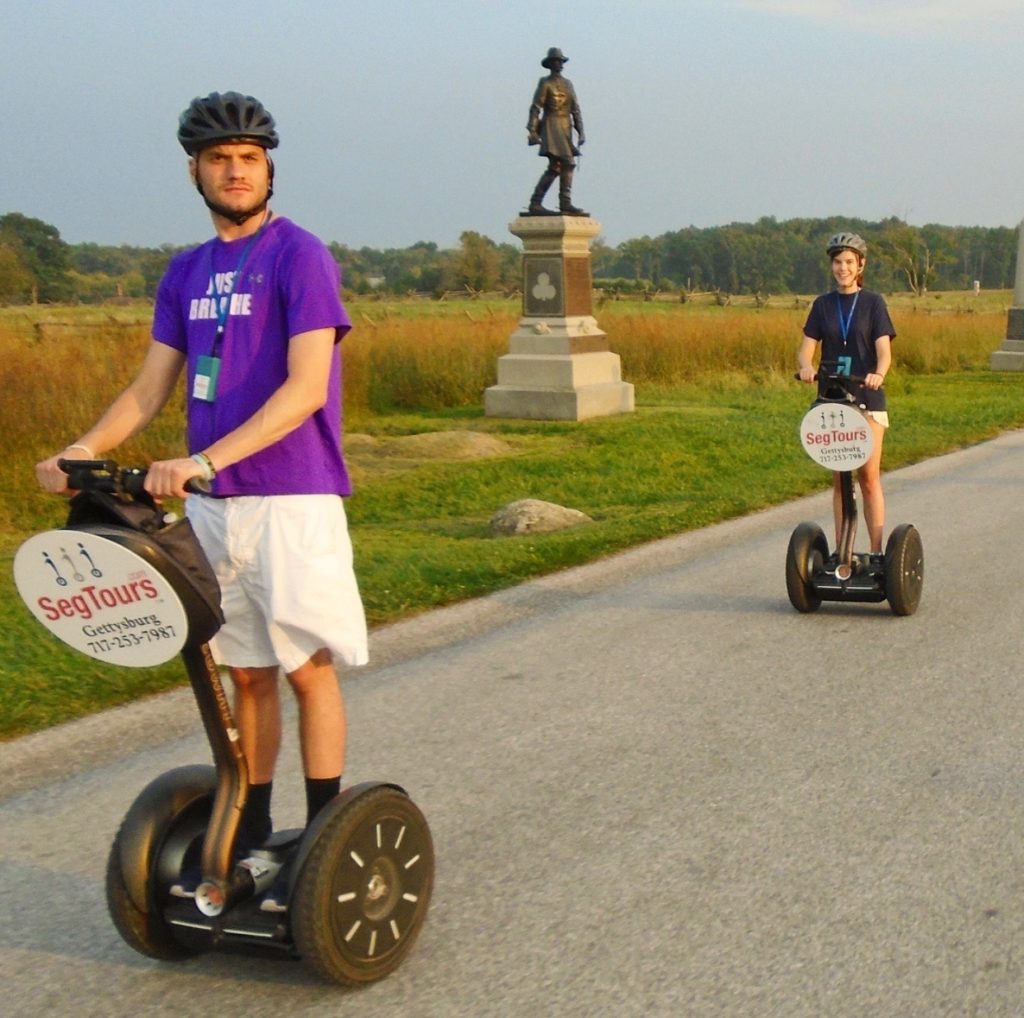 If the picture is indicative of anything, it's that Darcy LOVED the Segway, and I didn't. I will say, though, the Segway tour with the battlefield guide was an ABSOLUTE MUST for an in-depth look at the grounds – it was a great pace, and very informative. We were in a group with a small family of 4 Europeans who could hardly speak English (I'm not so sure what they got out of the whole experience), so it was almost like we had a low cost private tour with a certified battlefield tour guide. It was amazing, despite my hatred for the Segway.
https://www.instagram.com/p/BnAR3qBArh5/?hl=en&taken-by=esiason17g
The difference between the sites at Gettysburg and Antietam was about as vast as you could possibly imagine, and I think provided excellent context to the wide landscape of the Civil War. Where Gettysburg was grand, Antietam was much more humble.
The Battle of Antietam, located in Shaprsburg, Maryland (about a stone's throw from West Virginia), was the bloodiest single day battle in the Civil War, which eventually led President Lincoln to issue his Emancipation Proclamation. The National Park was nearly empty, and because of the blistering heat we decided to do an "auto" tour of the battlefield (basically an 8-mile drive to a number of different recommended points throughout the park) after a quick stop in the museum/theatre. I most enjoyed seeing Darcy express the visual joy of learning something new. She's doesn't quite have the same passion for history as I do, so I was excited to share this experience with her, see her learn and watch as she came to grips with the enormity of what had transpired on that hallowed ground some 150 years ago.
https://www.instagram.com/p/BnCwLNVAZ4n/?hl=en&taken-by=esiason17g
We managed to pick the hottest week of the summer to visit DC, but that didn't stop of us from being the quintessential tourists.
It had been close to two decades since the last time I saw the sites in our nation's capital prior to this past Tuesday. I wanted to take it all in, especially the World War II Memorial, since my grandfather and great uncle were both Vets from that time, and the Vietnam Wall, the Korean War Memorial and Memorial, too.
Our visit to the Vietnam Wall was one of the most special moments of the entire trip. I didn't imagine that I'd have goosebumps the entire time, but I did. It was just so incredibly moving to see all those names enshrined there – unrivaled courage and bravery, really.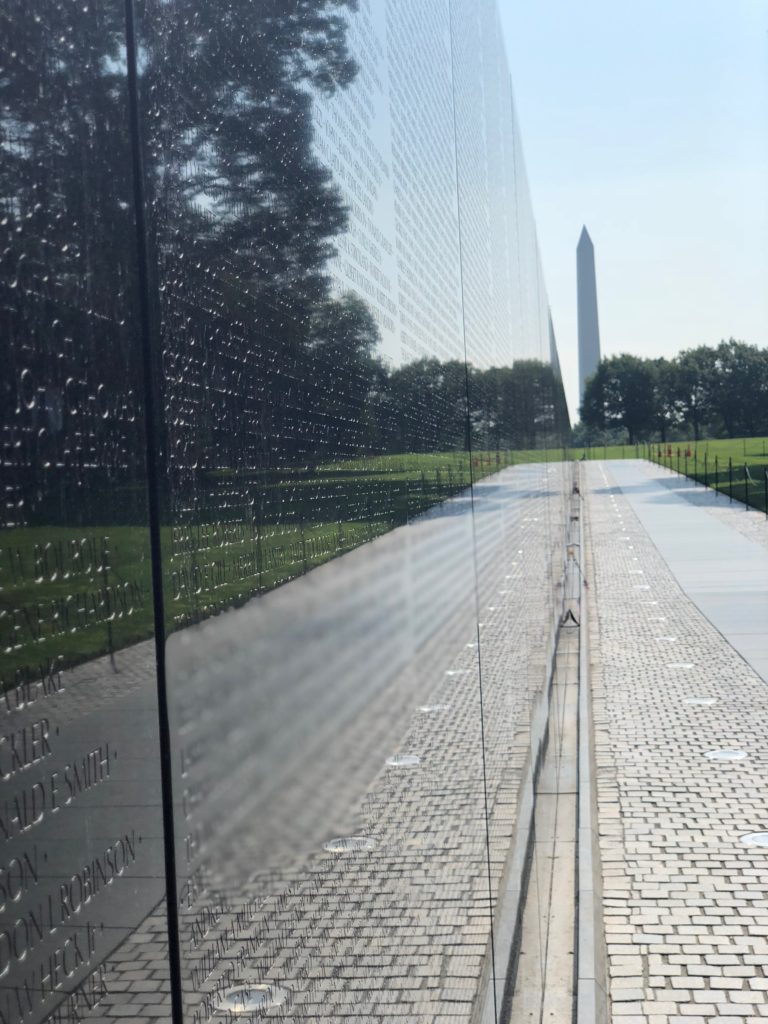 Darcy had a special moment at the Korean War Memorial, as her grandfather is both an Air Force Vet from the war and very involved in the Korean War Veterans Association.
Our day continued with visits to the United States Holocaust Memorial Museum, the National Museum of American History and the National Museum of African American History and Culture.
I was disappointed with the National Museum of American History, it was old, must and dirty. The museum seemed like it needs to be totally renovated.
The United States Holocaust Memorial Museum and the National Museum of African American History and Culture were enlightening, powerful and very well done. NMAAHC is just so big we didn't cover it all. We didn't get to see the Oprah exhibit, which is what I was really looking forward to (so I guess I'll have to go back!), but I felt like I learned A LOT there. It's definitely the kind of place where a few hours doesn't do it justice and requires several visits.
Our trip came to a close at Arlington National Cemetery. I think every American should pay a visit to our nation's most hallowed ground. The rows of headstones and moments are impressive tributes to our nation's finest. We paid a visit to, and I said a little prayer at, my great aunt and uncle's final resting place before heading to the Tomb of the Unknown Soldier.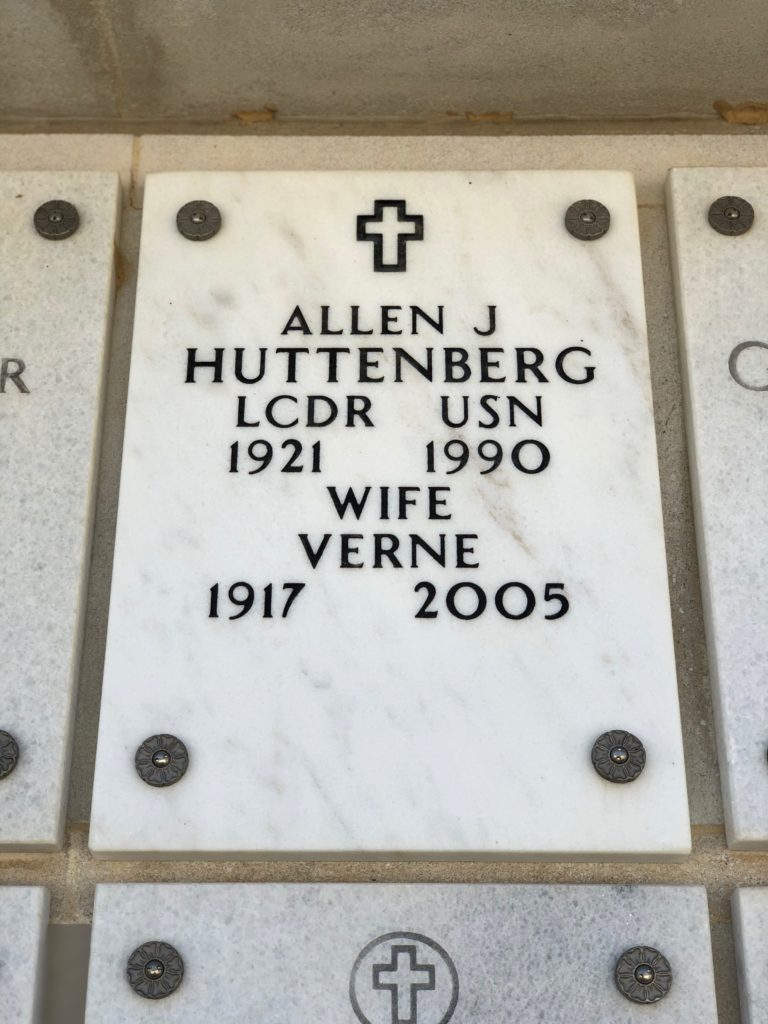 The Tomb of the Unknown Soldier was just a place filled with emotion. The Guards of Honor were the picture of respect, dignity and honor. It felt like I was in the presence of something so much greater than anything I could ever hope to be or achieve. It was one of the most humbling experiences of my life, one I will live with forever. The site was both inspiring and motivating.
https://www.instagram.com/p/BnHRWC0Ajnf/?hl=en&taken-by=esiason17g
Ultimately our trip was a fantastic journey down the wormhole that is American History (aside from the blazing heat that nearly knocked Darcy off her feet).
The best part of it all was that my parents and Darcy's parents were able to share the responsibility of keeping watch over the Blink monster! The first half of the week at my parents' house, the second half at her parents' home.