It's December so that means Christmastime is here! This year I've recruited some help for my gift list. The very lovely Salty Cysters themselves, Tiffany and Lea, have certified this year's list suitable for people living with cystic fibrosis!
---
1. Salty Cysters Sweatshirt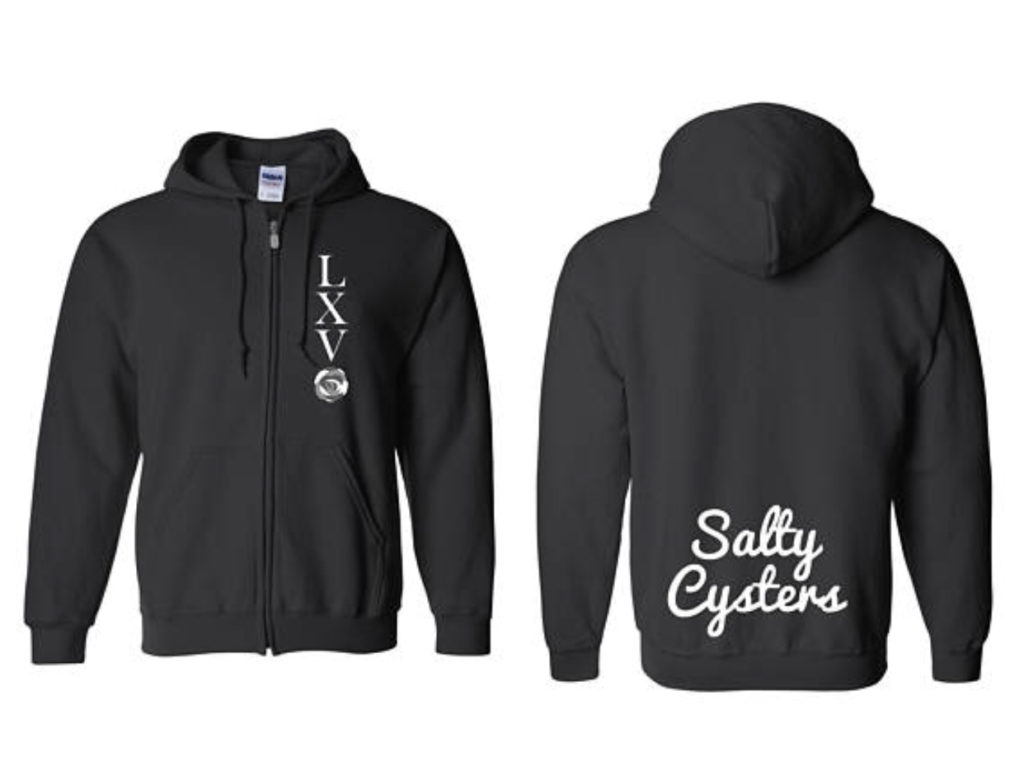 Lea: This sweatshirt is so cute & comfy. Who doesn't love cozy sweatshirts that keep you warm in the winter, but also serve a double purpose of raising CF awareness. Plus lets be real you can never have enough sweatshirts…
Tiff: This sweatshirt is so comfy and cozy. Not only is it warm, it spreads awareness to Cystic Fibrosis with the LXV (65 roses) and Salty Cysters logos.
Available in the Salty Cysters Etsy Store
2. Pari Portable Nebulizer
Gunnar: I'm all in on the portable nebulizers when it comes to long commutes to work or school, early morning drives, and travel anywhere.
Lea: The pari portable neb is PERFECT for treatments on the go as well as traveling and the extra battery allows you to always have your neb ready to go no matter where you are. I have a feeling I am going to finally cave & splurge on one of these this year!
Tiff: This Pari Trek Neb was one of the best purchases I have made. It allowed me to do my treatments on the go without needing a plug #hallelujah . I find this is one of the best gifts to give a CF patient due to the demand of breathing treatments throughout the day.
click the image for more info
3. Phonesoap and Popsocket
Gunnar: As seen on Shark Tank, the cell phone sanitizer is a great gift for someone with CF
. Cell phones are disgusting, and according to the product description, they hold more than 18x the germs of a public restroom. I'm on my phone all the time, so it's nice to have a little confidence that something I'm using so often is actually clean.
Tiff: I love my Popsocket because it allows me to hold my phone comfortably and comes in handy when taking selfies! It is great when doing treatments because the Popsocket acts as a stand so I can Netflix or our Breathe In Podcast on YouTube handsfree!
click images for more info!
4. Morphe x Jaclyn Hill palette
Lea: I might love makeup almost as much as Tiff does & I have to admit if you are looking for a new palette to try this palette is makeup goals!!
Tiff: Makeup is my life and so is this Jaclyn Hill Morphe makeup palette. The colors can be used for an everyday look or you can glam it up easily because of the variety of colors.
follow this link for more info!
5. Taylor Swift Reputation Tour Tickets:
https://www.instagram.com/p/BX0vVxBgjTB/?taken-by=tiffrich22
Gunnar: I'm not going to pretend to be a Swiftie. I'll take tickets to A Day to Remember's tour this Spring.
Lea: This is the perfect gift for any Swiftie aka our very own Tiff Rich! Im not gonna lie I saw Taylor Swift perform a few years ago at her 1989 tour & it was by far one of the best concerts I've ever been to. Definitely an amazing gift even for the non-swifties of the world!!
Tiff: As we know if you follow me or listen to our Breathe In Podcast, I love Taylor Swift. What better gift to give a Swiftie than a ticket to her upcoming Reputation tour. I've been to almost every tour and you will not regret going. She puts on the best show!
6. Sloth Encounter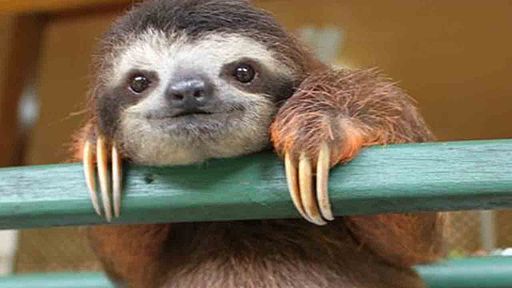 Lea: This gift would be a DREAM COME TRUE!! This is the PERFECT gift for any sloth lover like myself. Now if only I could convince them to let me hold one…
7. Books off our shelves
Undaunted Courage: Meriwether Lewis, Thomas Jefferson and the Opening of the American West – Stephen Ambrose
Gunnar: This is one of my favorite books. It's a great story of adventure, sacrifice and history. I'm a big American History guy, so Undaunted Courage is right up my alley. This book really gives you an inside look at the minds of both Thomas Jefferson and Meriwether Lewis. An amazing story.
Modern Romance – Aziz Ansari
Lea: Literally one of my favorite books of all time. He cracks me up.
click the images for more info!
Lea: I'm not going to lie I hate vacuuming, it absolutely exhausts me especially after a long day of work, treatments, & living a completely normal life. This guy is perfect for any CFer that is constantly on the go like myself!
click the image for more info!
Gunnar: Must. Have. Now.
Lea: Two words… LIFE CHANGING!!
click the image for more info!
10. Medical ID Jewelry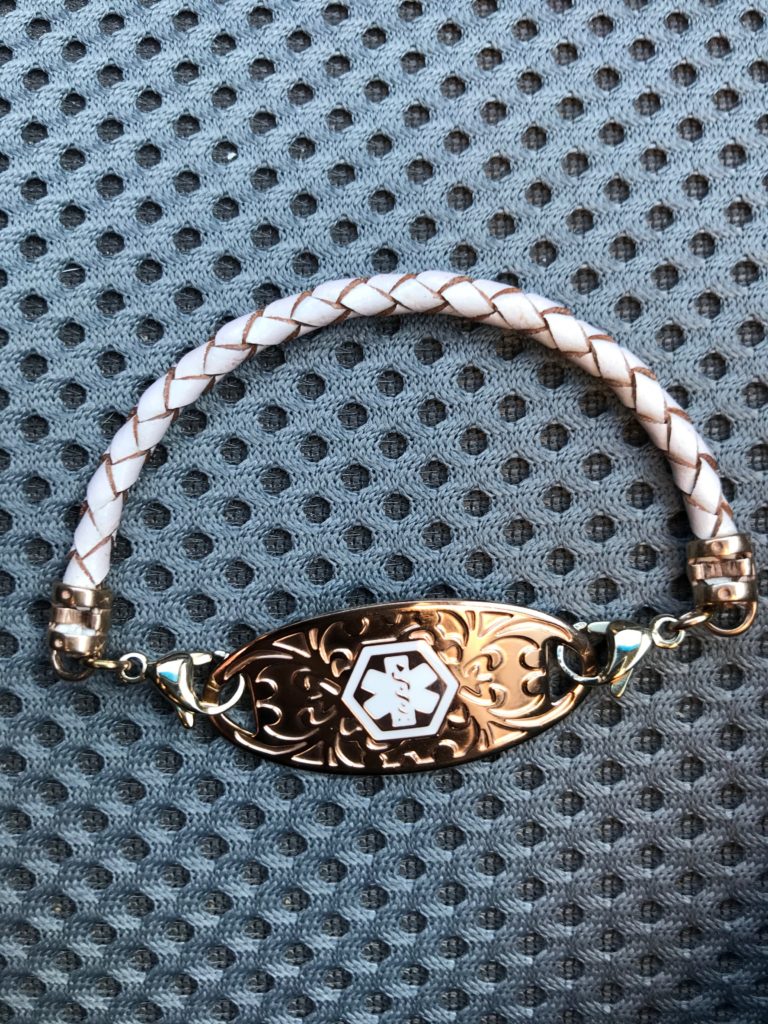 Gunnar: This is a critical item for people living with CF or chronic illness. Medical ID jewelry can help emergency services administer proper care to patients with complex medical histories. Personally I prefer dog tags over a bracelet, though…
Lea: Its amazing how cute medical id jewelry has gotten. Its super fashionable but serves a double purpose especially for those with chronic illnesses.
Tiff: I love love my medical ID bracelet. It's very fashionable yet serves a great purpose if something was to happen, especially when having a chronic illness and a serious medical allergy.
11. Xbox One X
Gunnar: What are the holidays without consumer electronics? I'm all in on the new Xbox… I love my video games, and this is certainly a welcome addition to the Xbox family… just make sure you have a TV that can handle its power.
click the image for more info!
Gunnar: I got one of these last year, and for people who have extreme mucus production (like myself), it's a real life saver.
Lea: This is incredible!! Always having tissues readily available in the car, especially during the colder, would be amazing!!
click the image for more info!
Bonus Item – Breathe In Podcast T-shirt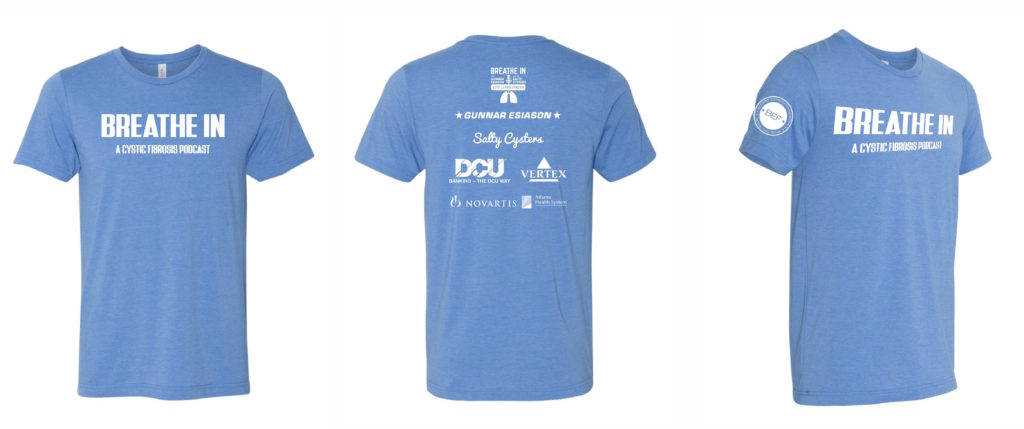 Perfect for any fan of the podcast! Available soon in the Salty Cysters Etsy store.