The trio releases the Cystic Fibrosis March Madness bracket with the goal of finding the most ANNOYING part of living with CF. The bracket is designed for people to have a little fun with something that is otherwise so very serious. The bracket is broken into 4 regions – Symptoms, Treatments, Interactions and Roadblocks. Gunnar, Lea and Tiff give their picks for the tournament champion, which team may go on a "cinderella" run, and what they think are a few of the better first round matchups. Voting will begin on Thursday, March 15 at www.GunnarEsiason.com
VOTING WILL BEGING ON THURSDAY VIA GUNNARESIASON.COM AND THE SALTY CYSTERS INSTAGRAM PAGE.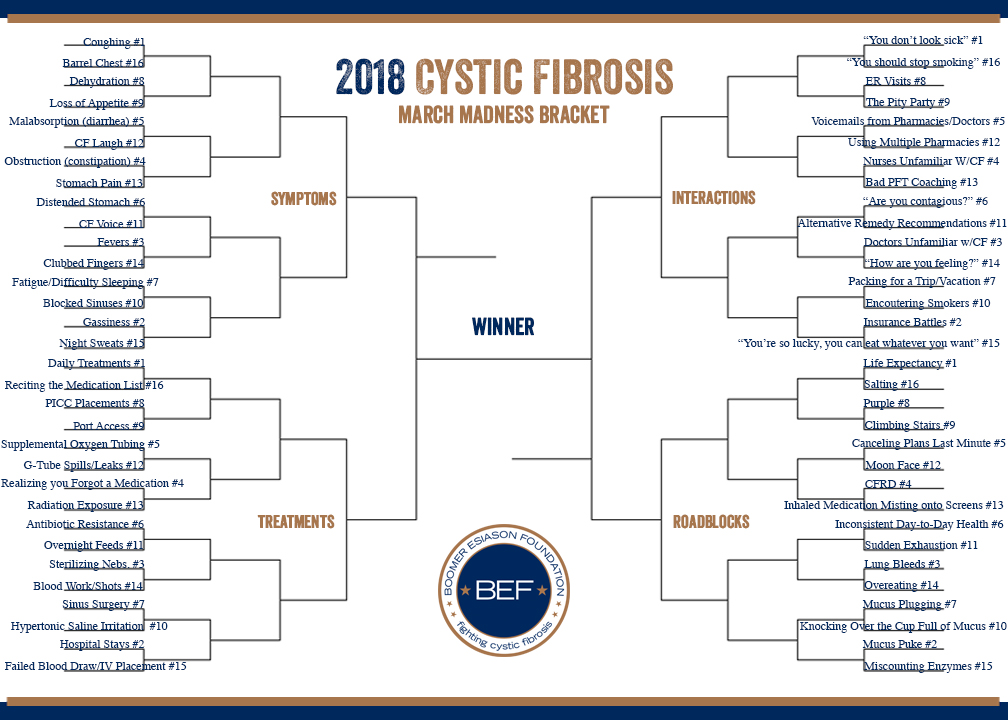 The SYMPTOMS region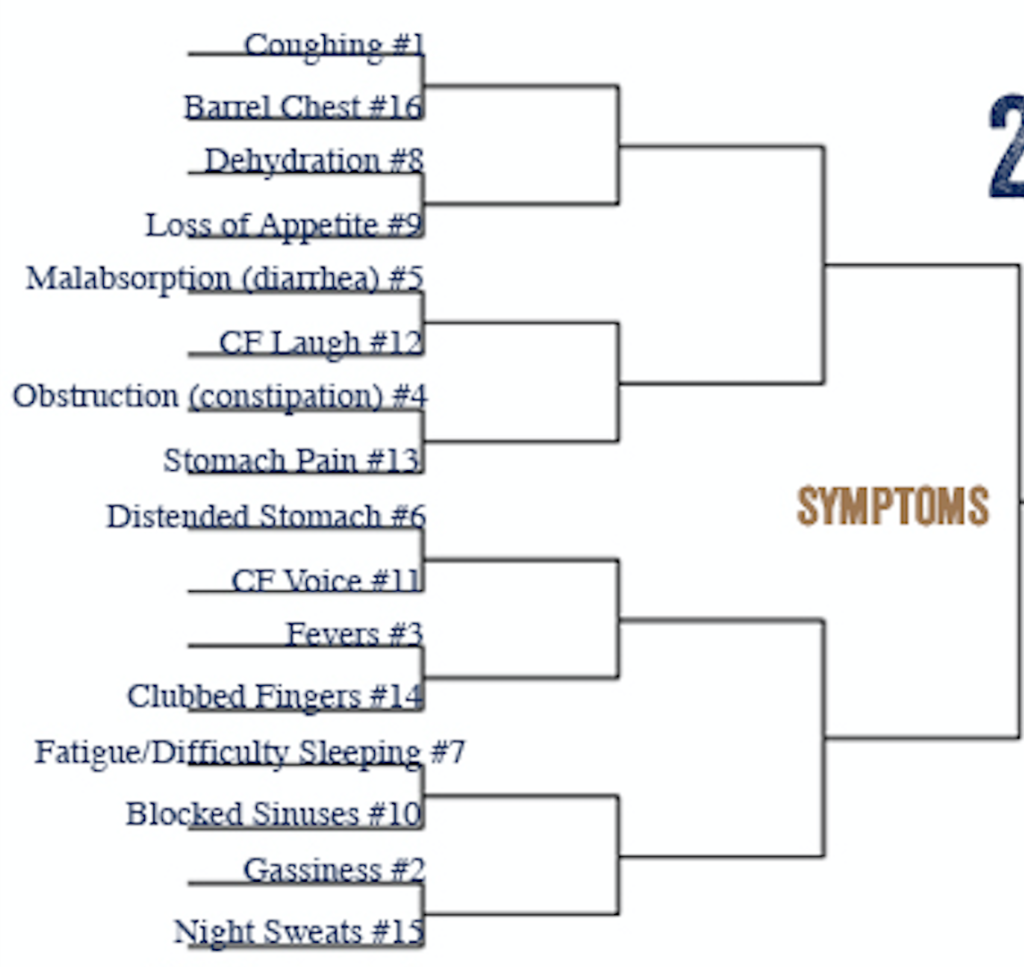 The TREATMENTS region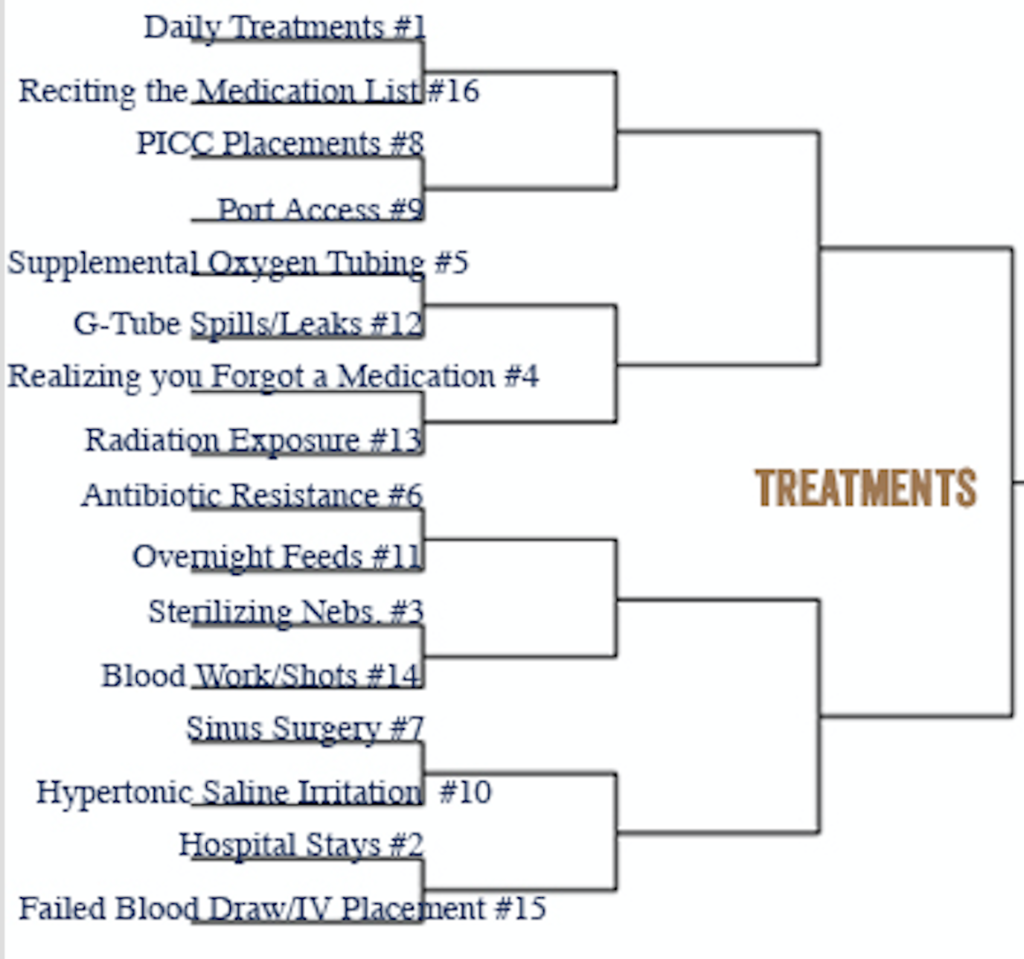 The INTERACTIONS region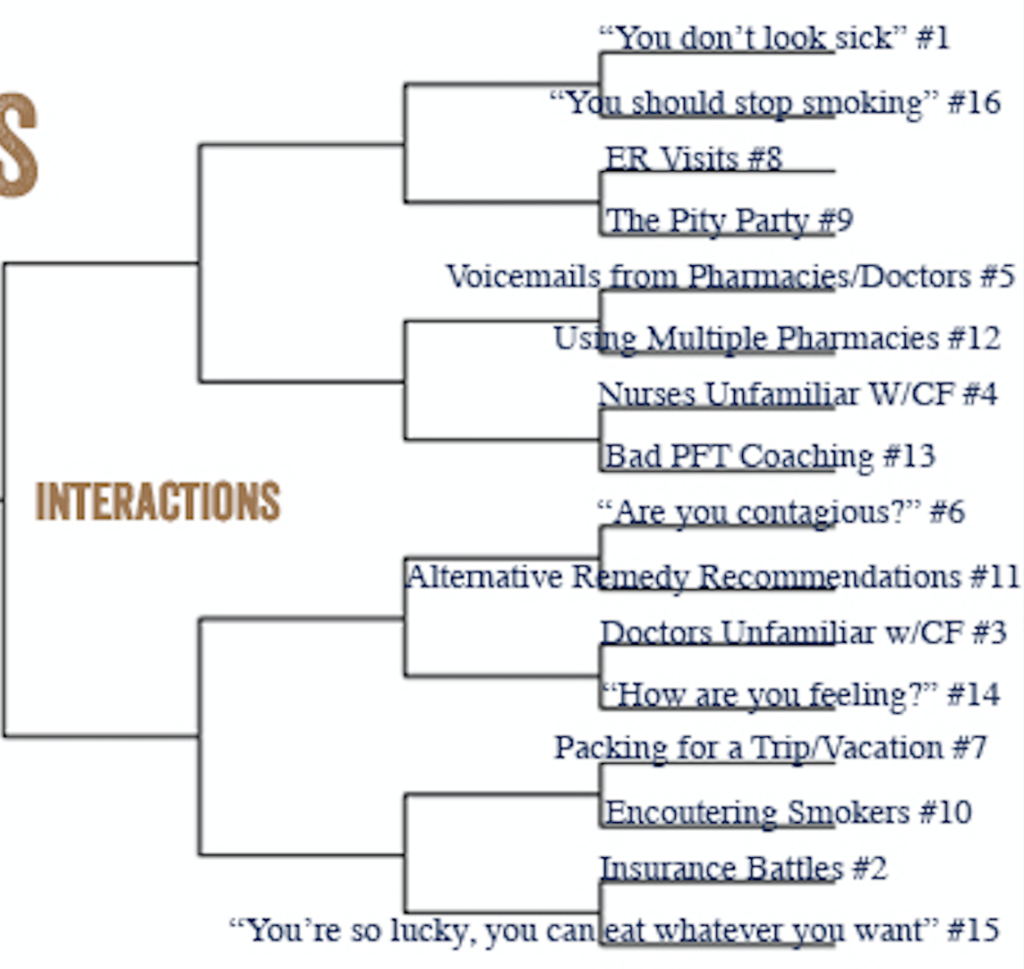 The ROADBLOCKS region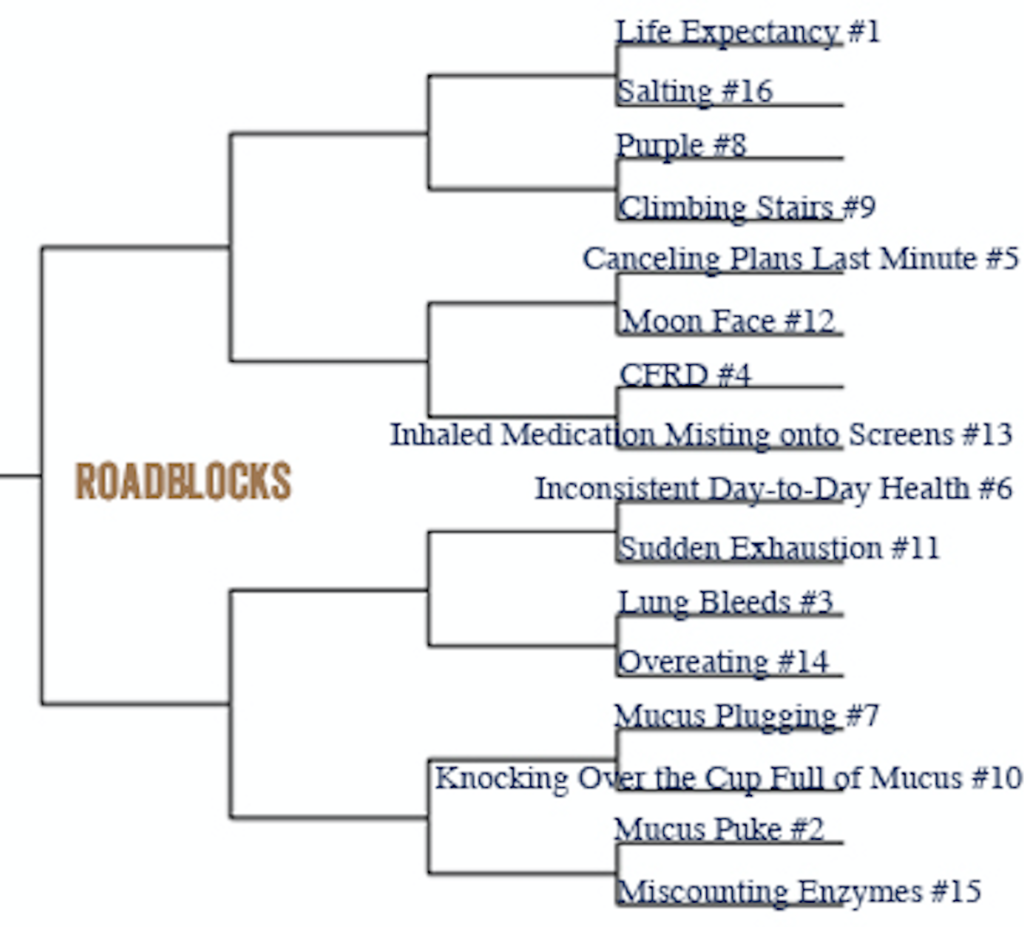 Remember to SUBSCRIBE to Breathe In on iTunes HERE and then give us a review and rating! The podcast is now available on SoundCloud too!